Piano Concerto (2019)

For pianist with live camera and sinfonietta

Commisioned by and written to Ellen Ugelvik
Supported by Norwegian Art Council

Score: https://www.nb.no/noter/produkt/piano-concerto-for-pianist-with-live-camera-and-sinfonietta/

In the Piano Concerto the sounds of the changing forest and its inhabitants is the inspiration for the sound world. The sounds such as insects, birds, leaves, water, creaking trees etc. and the human presence in the forest is the sound material, both rhythmical, sonic and structural.
I want to investigate how we relate to nature, how we want it to behave in a way that we can predict, and our desire to control it and putting humans in the centre of attention.



Live in Grieghallen, Bergen, Norway 09.11.19
Ellen Ugelvik and Bit-20 Ensemble conducded by Baldur Brönnimann



Piano Concerto - Kristine Tjøgersen from Ultima Contemporary Festival on Vimeo.
Ellen Ugelvik and Bit-20 Ensemble conducded by Halldis Rønning



In the process of making my Piano Concerto I recorded a spruce forest and its inhabitants in Tjodalyng on the south coast of Norway at many different times during the day and night in June and July 2019. I slowed down the recordings many times, made transcriptions and tried to find sounds taht we tend to overlook.

Another important factor is my deep fascination of trees and their secret life and hidden underground communication network. Parallel to this is the inner life of the grand piano that the listener rarely sees, and have little relationship to. There is still much to discover in both areas.




Piano techniques are developed in collaboration with Ellen Ugelvik and the light design is developed in collaboration with Ingunn Fjellang Sæther.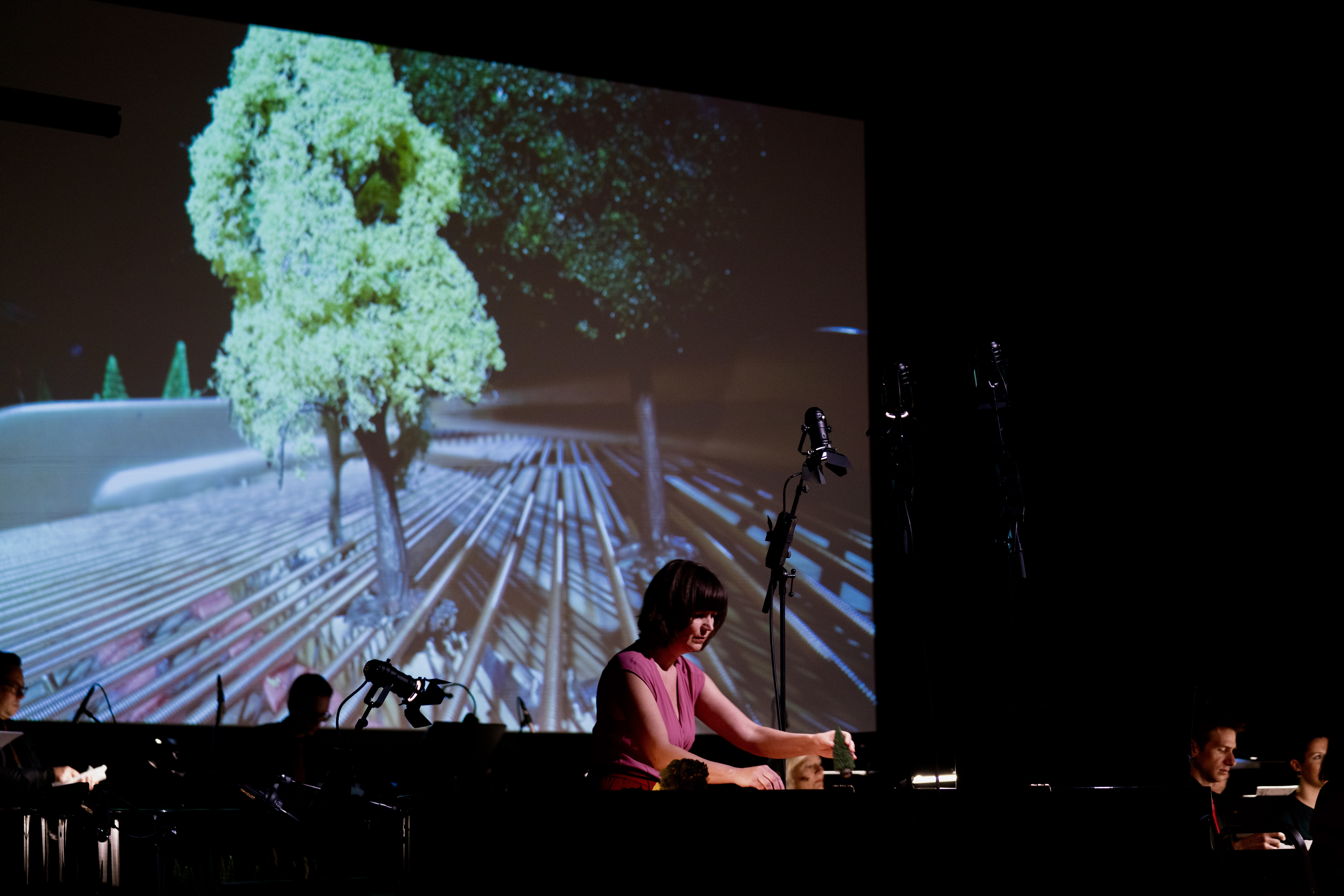 Ultima festival 2020


Ultima festival 2020